Yes, I know it has been some time since the last time I wrote here. Exactly one month, in fact. I have my reasons, which I will state shortly. It has been a busy month for Emi, as she has learned to walk, said her first word, and graduated Kindergarten. She stands almost five feet tall, and is now fluent in 7 languages. Sorry you guys missed all that.
Obviously not. Here's recent proof that she hasn't changed too much in the last month.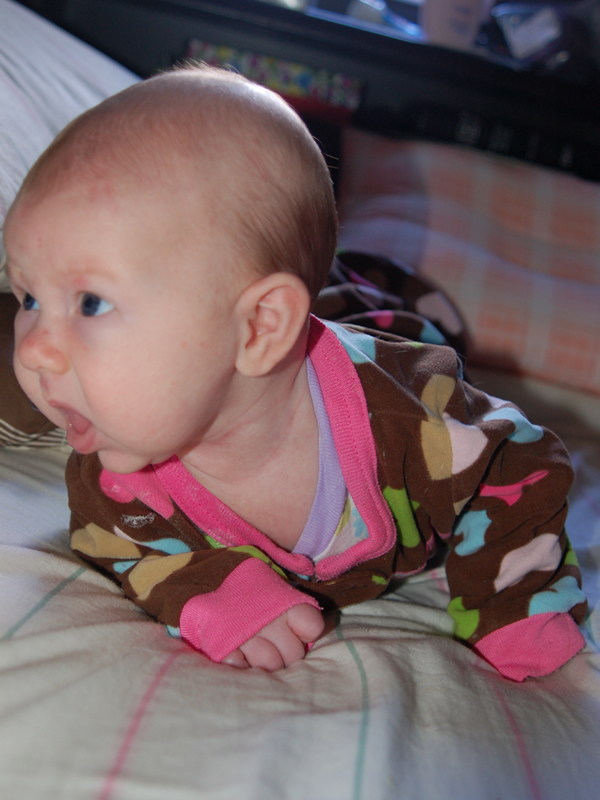 What's that over there?