Allow me to say up front that Sara will probably want to slap me for this post, but it's too cute for me to ignore. Emi's got a sweater that Sara's mom made for her that is one of the cutest things I've ever seen. It looks really good on her, and I think it intensifies the amazing, heretofore unknown levels of awesomeness that my daughter naturally exudes. So why would Sara beat the crap out of me over that?
The sweater is done in Kwanzaa colors.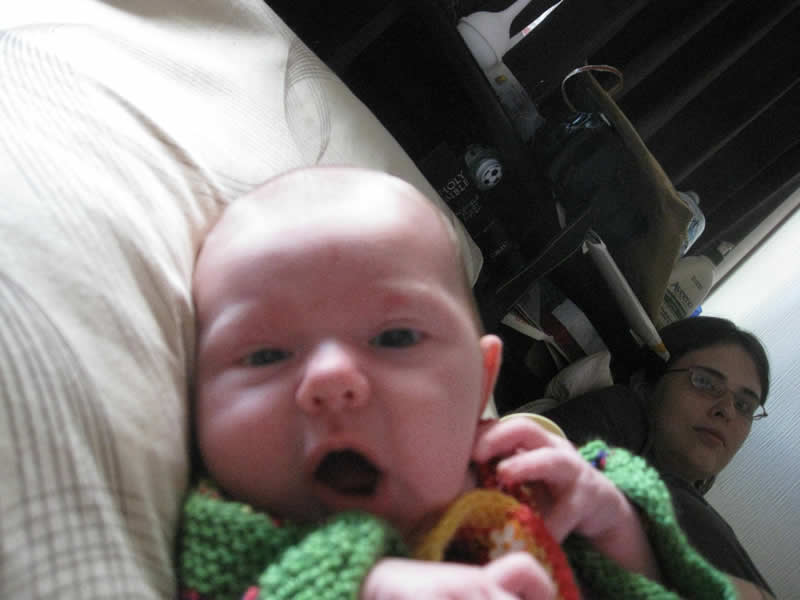 Happy Kwanzaa, Internet!