I know it's a couple of days after the fact, but it's been a particularly hectic time so I haven't had time to write about it until now. On Tuesday afternoon, Sara's mom and sister went back to the U.S. after their two-week stay with us. They were a big help to Sara during her first two weeks home from the hospital with little Emi-chan, and I am very grateful for all that they did to help get her ready for her Solo Mom Debut this week.
And I am especially grateful to Siobhan for making the trip, even though she had to fly back to the U.S. on her birthday. Sorry about that.
It was good for Emi to get used to being around people who love her and are a part of her family. As it is right now, Mommy and Daddy are the only two English-oriented folks she sees on a regular basis. I am sure that Rebecca and Siobhan were happy to meet and get to know Emi, and whether or not she realizes it yet, it was good for her to meet them as well.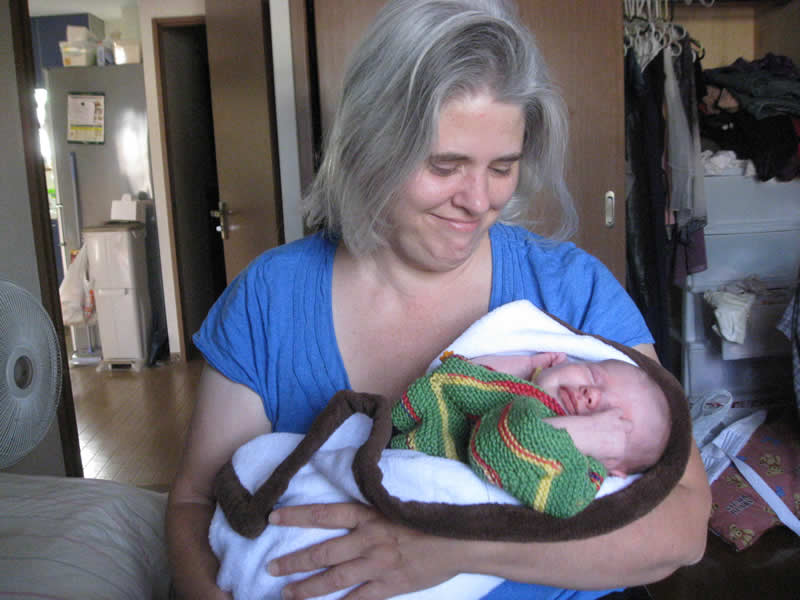 Emi chills with her Grandma for a bit.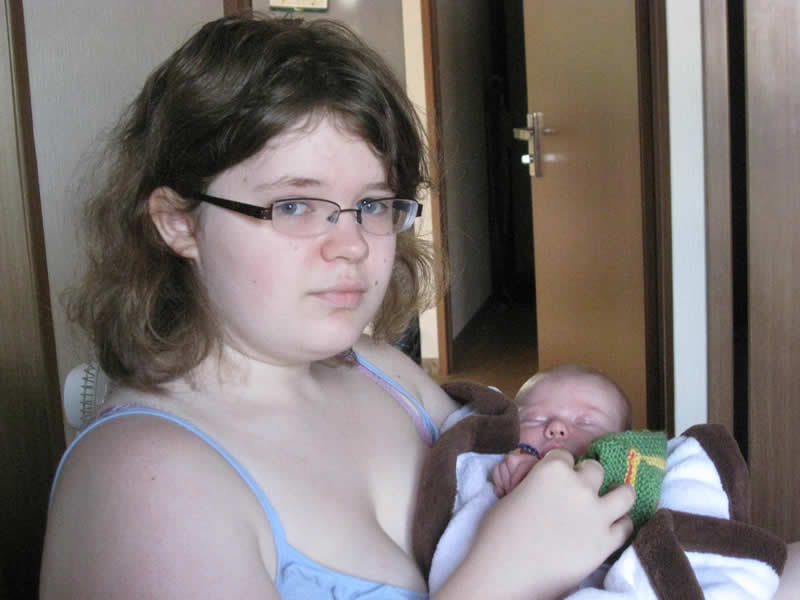 Aunt Siobhan finally gets her chance to play the babysitter.
I know Sara misses having them around, and so do I; especially Siobhan. Living so far apart, she and I have never really had much of a chance to get to know each other, and this trip gave us a chance to hang out and talk, which was really cool. She's a pretty cool chick, and I am glad I got to just chill and joke around with her for a while. I wish I had more time and wasn't so busy with work, but the time we did get to spend together was pretty righteous.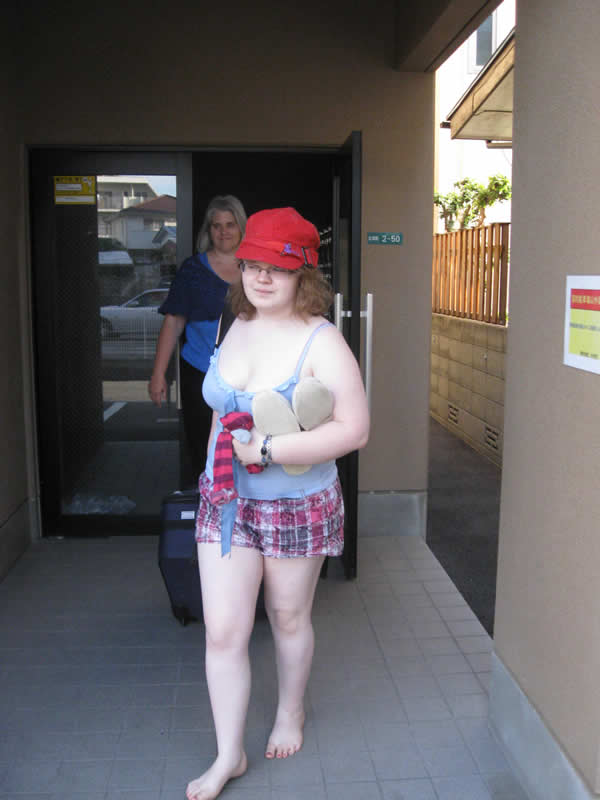 Sara wasn't lying. Siobhan hates shoes.
So, after two weeks of family time, the Huggins Women made their way back to the United States and the lives they temporarily left behind when they came to visit.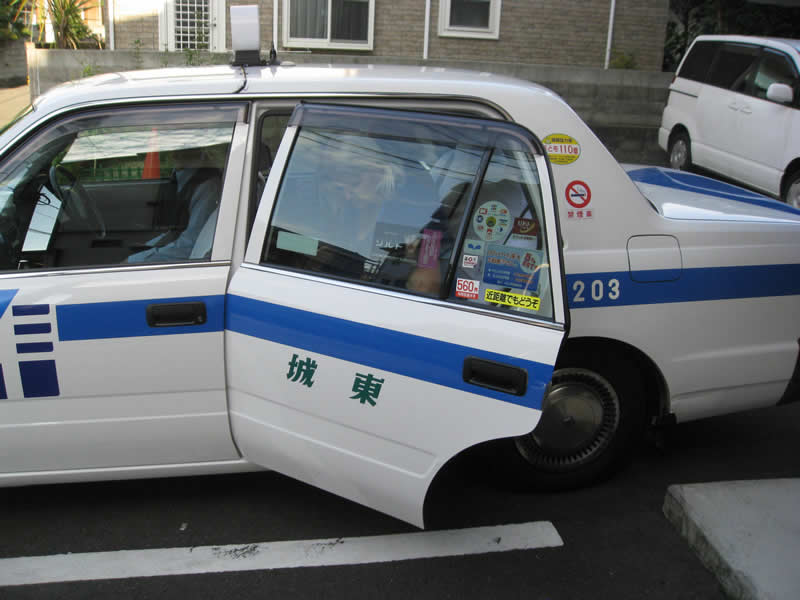 Later, ladies!
Now, life has returned to normal around the Whitaker household. Well, I shouldn't say it has returned to normal, but it has become what the new state of normalcy is now that Emi has joined our clan full-time. It was good to have them here, and fun while it lasted.
But I'm glad to have my chair back.
-Matt